Fishing Season 2004 was a great season!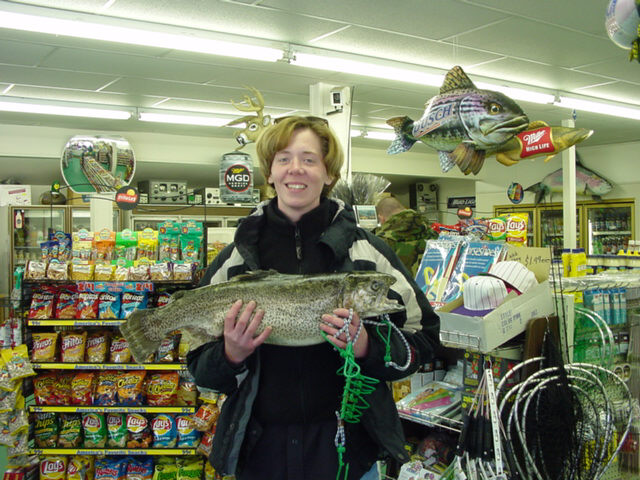 A good time was had by all!
Fishing Derby results are in!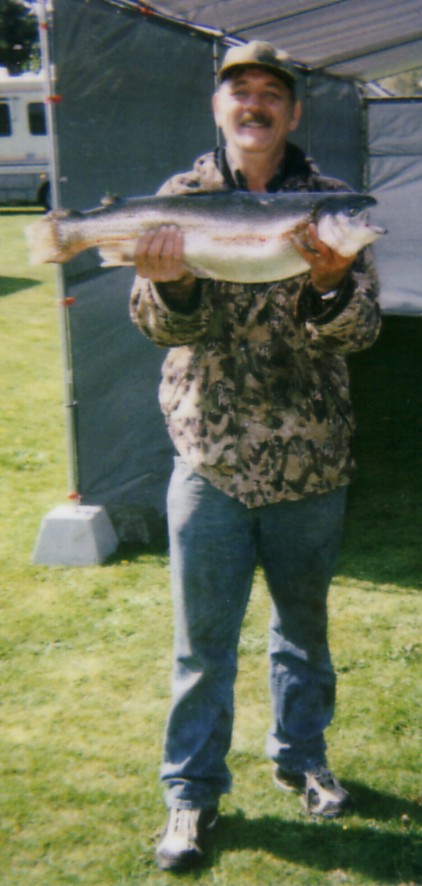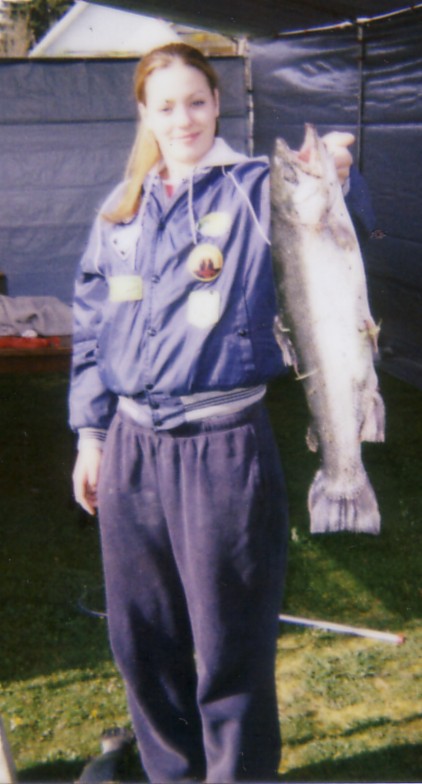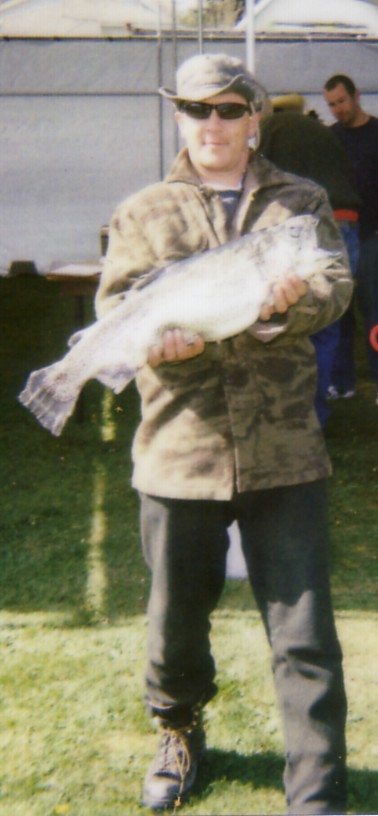 First Place: (Above Left) Leroy Kampa, Federal Way. 10 lb. 8 oz., 28 inches.
Second Place: (Above Center) Stephanie Chase, Puyallup. 10 lb., 26 1/2 inches.
Third Place: (Above Right) Bryan Johnson, Tacoma. 9 lb. 3 oz., 26 inches.
A couple more lunkers caught on Opening Day
Above Left: Karl Danckert, Auburn, WA, 7 1/2 lb., 26 1/2 inches.
Above Right: Mary Fuhrman, Tacoma, WA, 5 lb, 9 oz., 25 1/4 inches.
If you have photos of notable fish you caught on Mineral Lake, please contact us and we'll try to get it published for you on MineralLake.com!